Reputation Management
Online reputation management (ORM) is the process of improving or restoring a brand's good standing in the online community. This is done by eliminating, weakening or countering any negative material found on the internet, and then defeating it with positive material to improve brand credibility and increase customer trust. No matter how big or small a business is, reputation management is crucial, especially that bad press is easy to create and can damage a brand.
Why is ORM important? How can it help my business?
• Improved image. ORM ensures that the brand's message, as well as stories of its every aspect, is properly conveyed. This gives your target customers a positive view of your business.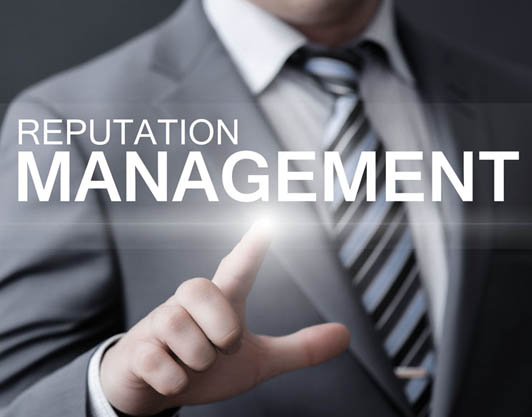 • Cost-effective. The overall cost of acquiring an ORM service is less compared to your potential losses brought about by bad publicity or a negative listing.
• Eliminated negative listings. Aside from removing or downplaying irrelevant content, ORM also helps get rid of bad listings from top rankings. This frees up room for more positive listings.
• Digital word-of-mouth. By getting an ORM service, you will always be assured that any digital word-of-mouth on your products and services is always positive.
• Improved rankings.By getting a good SEO ranking for keywords associated with your brand, it will be easy to you to get a spot in the top 10 rankings.
When properly handled, ORM can potentially decrease those obstacles that prevent a prospective customer from patronizing your brand so you can enjoy increased revenue. ORM requires a strong root structure, helping your reputation and root your future conversions. Sidh Infotech Solutions will regularly monitor the web, carefully looking into the numerous entry points of bad press, and promptly eliminate or counter any negative material we will find about your business.
Also visit our other services: