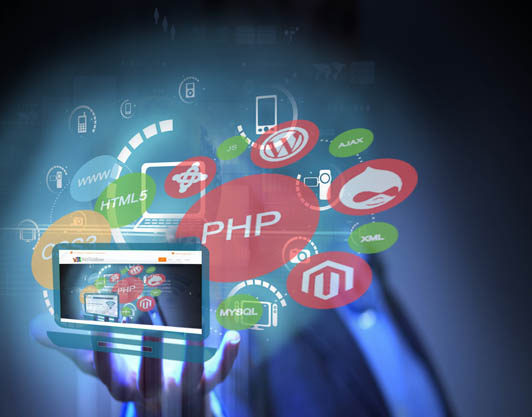 Web Design And Development
Web design and development is the process of planning, creating and updating websites. These days, your target market has already turned to the internet to look for information, and a website is the best place for you to provide them what they are looking for. Having a website offers numerous benefits that will help your business thrive and grow. Whatever your business goals might be, having a strong web presence has to be a part of your marketing plan.
• Increased customers. The internet houses a global community, so your business is not only made popular in your locality, but it will also be visible all around the world.
• Accessibility. By having a website that your customers can visit anytime, you will make it easy for your customers to check out your products and services, and even make purchases.
• Links.Having many sites linking to you makes it easier to spread word about your business around the world. Having a presentable website will make it credible and valuable.
• Improved relationship. When you have a website, it will be easier for you to send messages to your customers. In turn, your customers can also review your products online.
• Opportunity. A website gives you the chance to prove your credibility. You can use this platform to convince your customers to give them your trust.
Getting a website is a cost-effective way to market your business, sparing you from the high cost of advertising through television, radio and print media. Today's available tools for web design gives you the chance to create a website that will not only match your business goals but will also please and engage your clients. Sidh Infotech Solution will help you design and run an effective website for your business, specifically tailored to help you reel in more prospective clients.
Also, visit our other services: