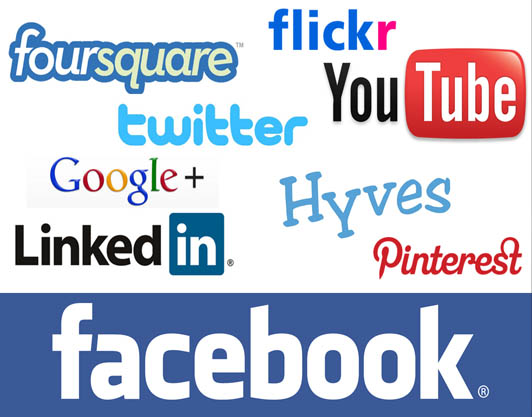 Social Media Marketing
Social media marketing (SMM) is a process of getting attention and traffic through social media websites. Considered as one of the most important aspects of a marketing strategy, businesses worldwide are discovering the numerous ways social media can contribute to the growth and success of their ventures. A recent survey showed that more than 90 percent of marketers say that social media efforts gave their business exposure, while 80 percent said it has increased traffic to their websites.
Why is SMM important? How can it help my business?
• Increased brand awareness. Because social media allows you to engage with a wide audience of customers, SMM will greatly increase your visibility and brand recognition.
• Improved rankings. Social media might not directly increase your rankings in search engines, but more than half of marketers using SMM noted improved rankings after just a year.
• More inbound traffic.Each social media profile you add is a gateway to your site, giving you more opportunities to get a new customer to organically reach your business.
• Higher conversion rates. Now that you have increased visibility via posts, images, videos and comments, you now have more opportunities for conversion.
• Customer satisfaction. Your customers will better appreciate personalized responses on your pages, instead of automated messages.
With the popularity of social media these days, there really is no reason for you to not implement SMM into your marketing strategy today. It is cost-effective, so there is hardly anything to lose. Your competitors are bound to be in social media already, so do not allow them to hoard all potential customers. Sidh Infotech Solutions will help you create the appropriate profiles, fill out your business information, post engaging content and take care of your followers.
Also visit our other services: